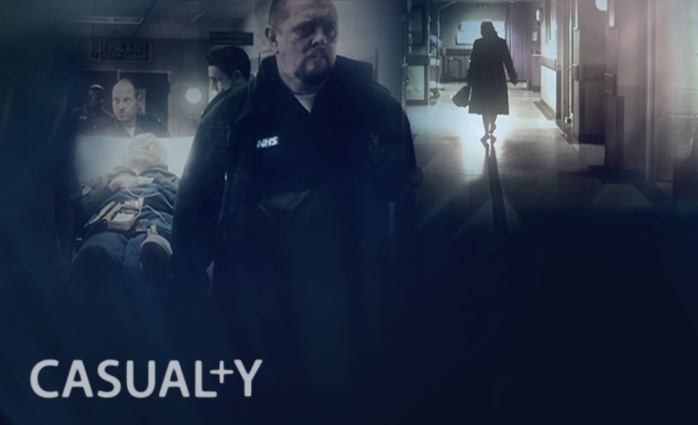 Welcome to Casualty Wiki
Casualty Wiki is a collaborative website about the hospital drama Casualty. The point of this wiki is that anyone can contribute, thus creating the best source of Casualty related information on the web.
Useful Links
External Links

"Too Old for This Shift"
will air on 27 August 2016 at 20:00.
"Sticks and Stones"
Connie deals with a case too close to home; will she and Grace find a way through?
Chat
New to the wiki? Got a question to ask?
Talk with other Casualty fans in our live chat!
Wiki Updates
Find out about the latest changes to the wiki.
Ad blocker interference detected!
Wikia is a free-to-use site that makes money from advertising. We have a modified experience for viewers using ad blockers

Wikia is not accessible if you've made further modifications. Remove the custom ad blocker rule(s) and the page will load as expected.